The saying goes we don't have to take our clothes off to have a good time – but one Playboy model recently suggested otherwise.
The brunette babe was pictured enjoying a boozy brunch as she flaunted her curves in a figure-hugging mini dress.
She left little to the imagination, as she decided to go undie-less for the occasion.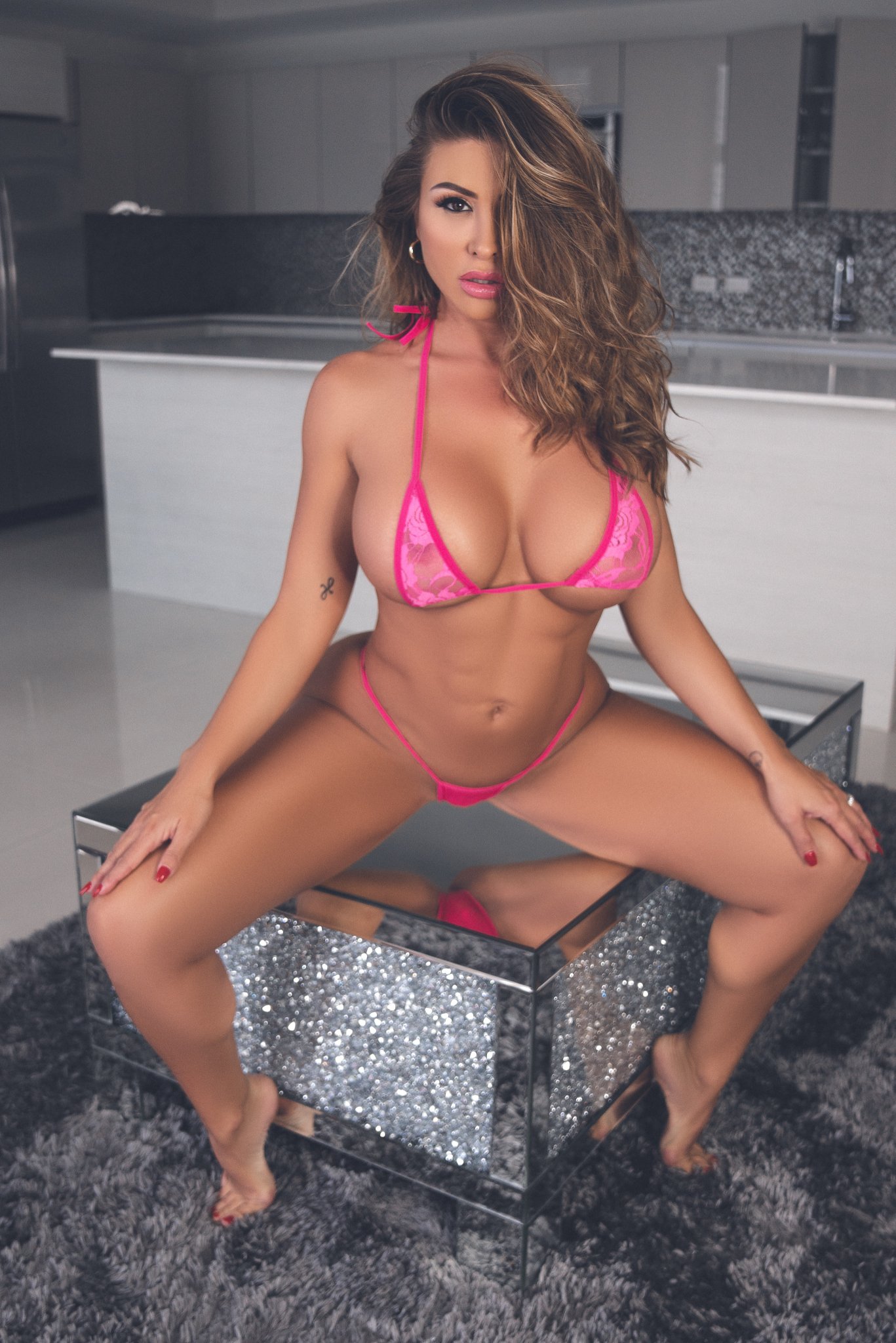 Francia James is known for delighting fans with her saucy Instagram snaps.
The model, who boasts more than 11million followers, recently turned heads once more as she whipped off her bra.
As to whether she was wearing panties – that's a secret which appears to remain unknown.
The bombshell recently shared some snaps of herself at a boozy brunch.
She was seen sipping some wine as she showed off her bod in a super tight leopard print mini-dress, and it was clear she wasn't wearing much underneath.
The model posed for a number of pictures while sitting in a booth and flaunted her assets to the max.
All focus was on the see-through outfit, as she kept her make-up neutral and simple.
Francia looked naturally glam as she got cheeky for the camera.
Many people liked the snaps since they were shared, and her fans were quick to comment too.
She was dubbed "delicious" by her followers who were left in awe.
One person said: "You are literally looking so damn gorgeous and hot all the time."
Another replied: "You are absolutely smoking!!!" A third wrote: "You are a delicious brunch."
Meanwhile, a fourth added: "Best brunch date."
In the past Francia has opened up about how she turned to OnlyFans after she found modelling for Playboy "boring".
She said she made very little money from it despite the lingering title following her online, and that she found simply posing in lingerie relentless.
Francia added: "The idea behind Playboy is luxury and wealth so for me it was like maybe I can do this modelling thing after all.
"I don't make any money from it but I guess people hold that as a status symbol.
"I really love making comedy content more than I do just taking sexy photos.
"I found it rather boring eventually just taking photos."