A curvy babe risked a wardrobe malfunction as she dared to nearly bare all in a sheer cut-out bikini.
Ariella Nyssa is a body positive influencer who's known for sharing self-love advice with her 740,000 Instagram followers.
In a recent post, she told Sardinia it "had her heart" as she glowed in the sunshine.
The blonde beauty sizzled as she posed at the beach wearing a pink one-strap bikini and a sheer cover up.
Pretty in pink – the bikini top featured cut-out sections at the front, which meant a little boob was on display.
She also covered her body a little with a mesh crop top and teeny sarong around her waist.
Ariella looked naturally glamorous as she smiled for the camera with natural beach waves and braided hair.
She looked tanned and gorgeous as she posed wearing neutral make-up and clear lip gloss.
The body positive babe proudly flaunted her curves and showed that swimwear can look sexy on everyone.
Since she shared the pictures more than 8,500 people have liked them – and several of her followers commented too.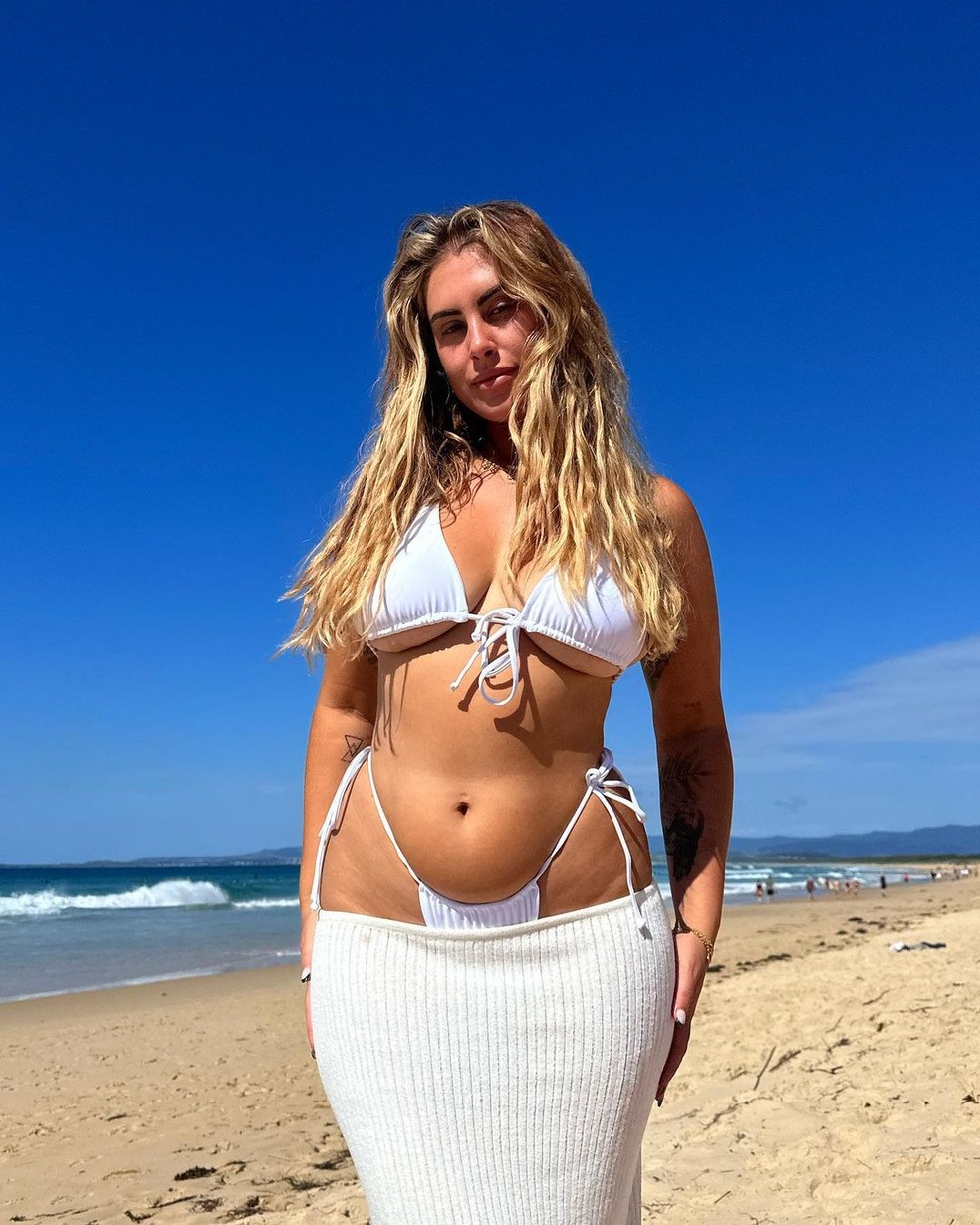 One person said: "Our body types are so similar and I keep seeing your posts on my feed. I am beyond excited to get into a bikini soon."
Another added: "Flawless."
A third wrote: "Oh my Lawd! You must wear this if we were to meet!"
Meanwhile, a fourth commented: "It's givin' barbie, I love it." Even though she looks super confident in the snaps, Ariella openly admits she's struggled with body image in the past.
She confessed she would "pick photos apart" before posting them – but she's trying to change that mindset.
In a previous post, she wrote: "I would have picked apart my rolls, my belly, my hips and how my legs looked.
"How I didn't look like everyone else. I didn't have the 'dream body' that everyone wanted. That the magazines talked about.
"The things I used to see as 'flaws' are now my super power because I see them for what they are. BEAUTIFUL.
"So friggen beautiful and I honestly don't care what anyone else thinks anymore. This is my temple. So deal with it."