A curve babe stunned her fans as she slipped into a slinky crop top and skirt and showed off her natural tummy.
Ariella Nyssa is a body positive influencer who's known for sharing self-love advice with her over 740,000 Instagram followers.
She often flaunts her curves in sexy outfits, and she's gone and done it again with her latest offering.
In recent pictures she's seen posing in the sunshine looking tanned, radiant and naturally glamorous.
She wore a co-ord set that was cream, knitted and strapless at the top.
The blonde beauty proudly showed off her tummy and legs as she posed for the pictures in the mini skirt and crop top.
Ariella shared the pictures alongside the caption: "This is how happy I am that we got our suitcases back."
Recently she's been away on holiday and spoke about the fact that she lost her luggage.
Now she's riding out the mishap in style by showing off her saucy outfits.
The content creator looked gorgeous in the pictures as she opted for very natural make-up and softly waved hair.
She accessorised the look with a simple necklace, and wasn't afraid to expose her cellulite or wobbly bits.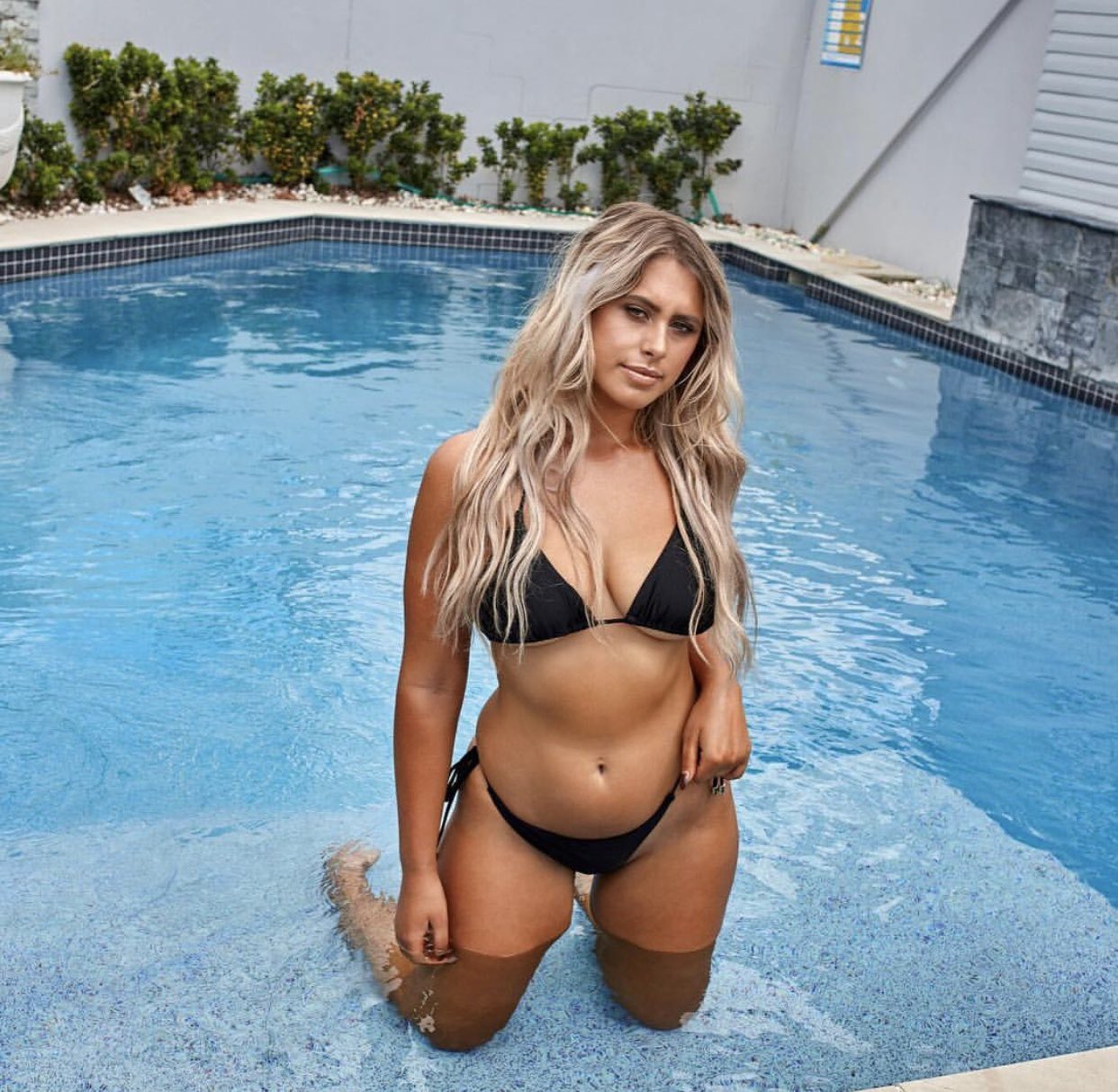 Since she shared the post it's been liked over 3,000 times and she's been dubbed a "queen" by fans.
One person said: "You're gorgeous babe."
Another added: "This Barbie is wow." A third wrote: "Oh that belly!"
Meanwhile, a fourth commented: "Thank Christ! Normal is soooo sexy!"
Only last week Ariella was praised for revealing her breast reduction scars at the beach.
She was seen relaxing on a sun bed and flashing a little underboob in a slinky pink bikini.
You could clearly see the scars underneath her boobs, so she explained why she has them in her Instagram Stories.
She said she had a breast reduction around three years ago, and spoke openly about it at the time.